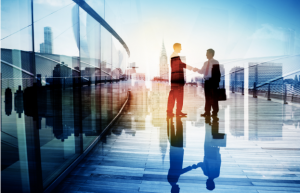 Competition in Spanish Real Estate is as fierce as ever, and the industry has been through a lot over the last ten years.
Despite this, the Costa del Sol has always been and is set to continue to be a hot-spot, so the Real Estate industry in this region of Spain will power on through the ups and downs. When choosing a Real Estate agent, potential buyers have a lot of options these days, which means that marketing services effectively has never been more important.
Buyers tend to search online for property in most cases, which means that as a Realtor, your online presence must be a cut above the rest and for this you need the Marbella online marketing. Now more than ever, your website tells your clients what you're made of; basic, amateurish websites no longer bring in big business – even when the properties on the books are of high quality.
It doesn't end there either. Online presence means more than just having a slick website, though. Clients expect more and if it's not on offer, they'll go to a competitor who networks online and actively engages them.
This means that you'll need to:
Build an impressive website
Your website is your first impression, so make it a good one. It needs to look great, but it also needs to be easy to navigate, user-friendly and informative.
Listings must give as much information as possible: local hotspots, walking distances, amenities, public transport etc. You can also include virtual tours, Google Maps and Google Earth.
Don't forget to make it mobile-friendly. Consumers spend more time than ever browsing the web on hand-held devices, so it's necessary to make sure your site is easy to navigate on a mobile or tablet as well as a laptop.
An app is the next step, to make it as easy as possible and ensure that you're the go-to brand when they embark on a property search.
Get Social Media Savvy
Any Real Estate agent worth their salt these days has not only a Facebook page, but a Twitter, Instagram, Google+ and Pinterest account too. Your properties should be Instagram-worthy, which means that they'll be 'arty' and eye-catching. It's more effort, yes, but your promotional reach will be much better.
You will also need to engage your followers, responding to comments and messages in a timely manner through all of these apps. Sharing is caring, and if you care about your business, you'll be sure to stay social media savvy.
Another idea is to endow your website's property images with social media sharing options, so that potential buyers can easily share them around friends and family for a second opinion.
Put your hand in your pocket
Paid adverts on social media is necessary these days, thanks to the decline of organic reach on sites like Facebook. Users are certainly not declining and Facebook is one of the most valuable marketing resources, so it pays to pay.
Facebook ads allow you to target audiences carefully so that you can be sure to get your business in front of the right people.
Snap first-class photos
It isn't just the property you're marketing, it's the whole area. This means that not only do you need quality photographs of the properties themselves, but also the entire region's biggest draws; think local sites of interest and beautiful scenery.
It's obvious that bad photographs will negatively impact sales, so hiring a professional photographer, or high quality equipment, makes sense.
Get animated
It's all about the video lately, and people pay much more attention to animated content. Make entertaining videos to boost awareness of your brand. Just as you would with your photography, include local sites of interest and eye-catching scenery.
Don't forget to email
Email marketing remains one of the most effective marketing strategies. Make sure you have a visible method for email collection on your site so that you can keep building lists, and send out regular emails to subscribers with information on new properties up for sale, market news etc.
It makes sense to segment subscribers according to location so that your messages are always relevant and don't lead to unsubscribes. Send out regular newsletters to your potential clients so that they keep your brand in mind.
Get testimonials
People want to know that other clients were happy.  Demonstrating that others were pleased with your services is a key marketing tactic. If you know that a client was happy with the service they received from you, don't be afraid to ask them for a testimonial.
Photos help to add credibility to the recommendation. Once you have them, place them in a prominent position on your website and share them across your social networks from time to time.  
Make sure your CRM is top notch
The software you use to keep on track of your activity is of paramount importance.   It's a fact that in order to be successful in highly competitive industries, a business must be organized and able to juggle many different tasks at all times. Successful Real Estate agents need software they can trust; something that maximises their precious time and keeps them totally organised.
MLS software is functional, but was not created with the full range of issues and requirements in mind. What is needed is a fast-working software that allows you to collaborate with ally agencies, manage projects and appointments, optimise SEO and organise records in, well, record time. Optima-CRM has been designed to do all of this and more.
Don't lose touch
Be sure to stay in long-term contact with clients who have bought property from you, so that they know you care about after sales. This way, when one of their contacts starts looking for a property, you'll be the agency they recommend. It doesn't hurt to incentivise them, either.
Having worked with Real Estate agencies for many years we know all too well the processes, the needs and the issues Real Estate agents have. If your Real Estate business marketing could do with a helping hand, you know where to come.