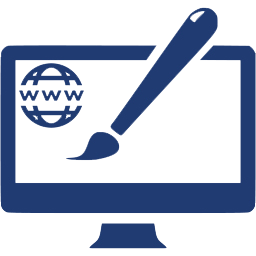 Functional, affordable, original, fast, clear…
Best Real Estate Website Design Companies
Your online presence is your virtual business card to the world. Make the right impact!
Web design in Marbella in today's competitive internet landscape is much more than a beautiful design and placing some keywords. Our approach arms your website with the best tools and uses the ideal vehicle to get your page ranked faster than any other technology can. Your website needs to reflect your business. It represents your culture, your service, quality, selection, and is made to fit your target audience.
Often our clients find the above characteristics in our custom built WordPress sites; however, you may also want to choose any of the other technologies we master, such as Joomla, ModX… The latest technology that we apply these days is using AngularJS, a spectacular JavaScript environment that transforms a website completely using 100% JavaScript…result: latency-free (blazingly fast) navigation between web-pages. For our Real Estate clients using our Optima-CRM for Real Estate solution, these websites can be managed completely from within this solution…all content at your fingertips!
We also develop custom solutions in technologies such as PHP, yii, Magento and others. These are made-to-measure solutions for a diverse set of industries such as real estate agencies or professional online shops who want to manage their properties in a more effective manner than offered by third party solutions, and share properties between a group of agents of their choice.
We strive to be the best real estate website solutions on the Costa del Sol as we know our clients individual needs and target markets from the initiation of an assignment, delivering results and not just promises as so many do!