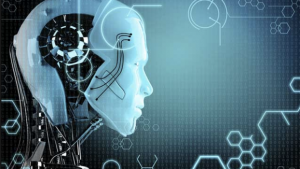 Chatting with bots sounds a little futuristic, but in this regard the phrase 'the future is now' applies. As a consumer, when connecting with a service provider for answers, it's answers that we're most interested in. Navigating software and trawling through FAQs isn't something most people want to give their time to. So does it really matter if it's a real human being or a 'bot' giving us the solution we seek?
The average consumer may still be somewhat suspicious of this kind of communication, not trusting that a bot will be able to manage the intricacies of conversation required to find satisfactory information or solutions. However, chatbots are taking off in a big way as a communications solution for busy brands.
Chatbots are artificial intelligence designed to cope with a diverse range of conversational needs. Termed Conversational AI, this software does many things, including aiding users of Facebook Messenger to select everything from flights to destinations. What'sApp and Asian companies Line and WeChat are other messengers now being used by brands to communicate with customers; marketing through conversation is increasingly common and brands in the know are making the most of this relatively new tool. It opens them up to billions of users they may not have previously had access to, and the personal feel of this kind of communication appeals to customers too. As they are already using these kind of apps rather than being urged to download a brand's own app, it's non-intrusive for them.
Messengers are overtaking social media sites
Messengers are currently way ahead of social media websites because they filter the process down to basic necessities and solutions for the customer. Another benefit brands can attain through using current messenger apps rather than developing their own is obvious: profit. The less they're spending on building their own apps which customers may or may not use (let alone update regularly), the more they have to invest in better marketing campaigns. Chatbots are more user-friendly, less expensive and easy to update. Besides, it is more necessary than ever for brands to get on the chatbot bandwagon in order to ensure they're not left behind.
Apps must keep up with the times if they are not to be completely disregarded, now that statistics have shown that the majority of consumers are simply not bothering to download them anymore; this is perhaps because there is way too much choice, it is time consuming, they need updating regularly and memory can be limited on some smartphones. Apps are just not as convenient as they need to be, and many users will only need them one time or for a single function on occasion, which makes it difficult for them to justify the effort they put in to have it on their smartphone.
The most important thing for any serious brand is to engage with customers through the means that are most appropriate to them. Messengers are at the forefront of their attention at the moment, so marketing campaigns should in some way incorporate messengers into the strategy. If all this is a little too much to think about, contact Optimasit if you need help from the best online marketing in Marbella. As Marbella's leading marketing and technology agency, we've got the knowhow to help you to 'cut to the chase'. We do the best online marketing in Marbella, contact us for more info.