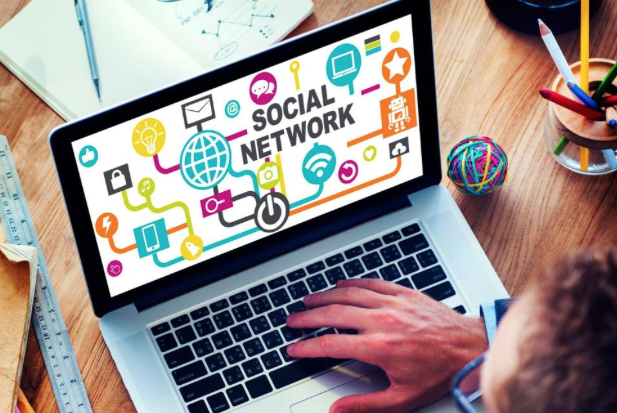 Marketers worth their salt know very well that they have to keep on top of their social media game. That's because networks like Facebook, Twitter, Instagram are forever updating – if you don't keep up with their developments, you lose your marketing power.
As is the case every year, trends keep popping up, and 2018 is no different. We have taken a look at some of the probabilities for the year ahead so that you're well prepared:
It's still going to be all about the video content
This has been the case for quite some time now. Videos are simply more engaging and less effort to process mentally than reading. If your video content is good, it will be popular on all of the top networks. Engagement should be a priority, and video will help you achieve it much more quickly than other forms of media.
Did you know that YouTube users watch a billion hours of videos every day? That should tell you something. Facebook users have really upped the ante though, with 8 billion videos per day. Even Twitter users are onto it; more than 80% of their users view video content daily. Clearly these stats speak for themselves.
You have plenty of formats to choose from… everything from live streams to 360-degree video. Most people – regardless of the network they use – prefer their mobile devices for viewing video content, which is something to keep in mind when producing your video content.
Influencers will keep influencing
Influencers are good people to have on your side; social media influencers in particular. This means that they're in demand, and you'll have plenty of competition if you want their services this year. What this also means is that this year you'll need to work extra hard to develop good relationships with the key players.
You should aim to work with influencers who value authenticity. It's pretty obvious to consumers when the collaborations are contrived, and it turns them off. That's a no go… we don't need to tell you. Finding influencers that understand your industry and brand – and actually care about it – is the best approach you can take.
Chatbots will be your new best friends
You're bound to have heard of the bots by now, but this us the year when they'll really come into their own, so to speak. Massive improvements have occurred in this area over the last few years, and now it's the social media bots that should be on your radar.
If used well, these little friends will free up so much of your time…  without impacting the quality of your customer support. It's good to have a proper strategy in place for utilising chatbots, as it's something you'll need to get right if you don't want to frustrate your customer base.
Although at the moment bots mostly deal with general customer service, thanks to AI developments the time is coming when they'll handle more complex issues and enquiries. In the next couple of years, they'll be taking far more of your workload off your hands.
Everyone will be telling their stories
Stories are another modern trend in social media. Everyone wants to shout about what they're doing, and marketers should certainly be on this bandwagon in 2018. It all started with Snapchat, but now the other networks are on it too. Snapchat had Instagram on its coat tails, and now Facebook has thrown stories into the ever-changing mix too. YouTube now has 'reels'  (its own version of stories) and WhatsApp is on it as we write. One way or another, stories are going to be around for the foreseeable future.
The point of a story is to present the highlights from any given day, and the fact that it will disappear after a set time period encourages people to check in with it. People don't like to feel that they're missing out on anything, so make your stories interesting and more people will interact with your brand. They're also quick and simple in nature, meaning that people don't have to spend a lot of mental energy on them. Combined with the video format, you're onto a winner.
How is your 2018 looking so far?
As you can see, 2018 is a going to be a year when you have even more marketing methods at your disposal. That can't be a bad thing, but as always, you need to keep your finger on the pulse and dive in the deep end regardless of the changes. Don't have too much time for that? Well that's where Optimasit comes in handy; as the leading digital marketing agency in Marbella, we understand your needs very well. In fact, whatever IT solutions you need in Marbella, we're your team. Let us know what you're thinking and we'll fast track you to success this year.