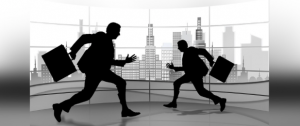 Real estate agents don't have it easy. At Optimasit we have worked with many Real Estate agents over the years, as we know a lot about their business and what they need to function effectively.
We understand their workload and the issues they face on an average day. Real Estate agents have a tough job on their hands in that they must wear many hats. They're doing a job that ten different employees might do in another kind of business; they're everything from the admin assistant to the marketing director and the customer service manager.
What this means is that they often have to use more of their brain than people who don't work in Real Estate. They must be adept at multi-tasking, problem solving and organization, while being creative, charming and compassionate. It's a big ask, but to pull off their duties effectively, they need to be someone who uses both hemispheres of the brain. They can't be too 'left-brained' or too 'right-brained' – they must be balanced.
Real Estate agents must be 'right-brained'
The right side of the brain is thought to be responsible for creativity and expression. Real Estate agents must be great at recognising people, so as not to upset their customers. They must be intuitive, and great at reading 'between the lines'. They must be empathic in order to understand the emotional process their customers often go through.
They must also be creative and have an eye for colours, to best market properties and advise on colour schemes, etc. These are all 'right brain' qualities, and without them, you aren't going to be a very popular estate agent.
Real Estate agents must also be 'left-brained'
Real Estate agents will also need the ability to reason, apply logic and analyse. They must be discerning, with the capacity to think critically… otherwise sales will go down the toilet. They need to be good at number crunching, as they'll be chewing over figures all day long.
They must also be able to memorise details and have a keen eye for them. Lastly, they need to be exceptionally organised, otherwise the rest of the traits won't count for much.
Pulling all of the details together takes a lot of organization, and it's amazing how many talented Real Estate agents fall at the last hurdle for simple but avoidable reasons, like turning up late to appointments. It's little wonder when you consider how much they have to do. That's where an all-singing, all-dancing CRM system comes in handy.
And then there was Optima-CRM
For a long time, Real Estate agents in Marbella have had to put up with second-rate CRM software that didn't really do them as many favours as they needed…
…but then Optima CRM stepped in and it was a like a new paradigm for Costa del Sol Real Estate. Optima-CRM is a brainchild of Optimasit, who provide world class IT solutions in Marbella. That means we are the go-to people in the Malaga province for web hosting, marketing and technology solutions.
There isn't much Optima-CRM can't do; appointments are managed as carefully as projects are, your marketing gets a boost with the SEO functions, your info stores are organised perfectly, and you can collaborate effectively with your Real Estate allies and contacts.
We're only scratching the surface here, of course; suffice to say that your business will be raising the bar in terms of customer service, and that's all that any self-respecting Real Estate really wants. We know your industry, and we know how to help you to be successful. We'll be waiting for your call.