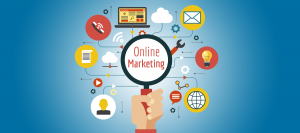 Let's assume that you don't plan to go it alone with your marketing. Depending on how skilled you are, and how much time you have, that could be a wise move. So, for arguments sake, let's assume you're going to enlist the assistance of Marbella's best marketing agency.
Time is money, which is why you're not spending years training in marketing yourself, but it also means you'll need a marketing brief – one that is as concise as possible.  You might be surprised to hear that it's not difficult to write a marketing brief. It helps you to get your ideas and goals in order and saves a lot of time, so you can get moving more quickly. If you go to an expert with no real idea of what you want to achieve, there is more margin for misinterpretation. That means corrections, which is of course more time and money. Convinced?
OK… here's how you'll put your marketing brief together. Firstly, keep things to the point but as detailed and engaging as you can manage. If you're excited about what you want to do, let it be known! This is motivating for your marketing experts too. Below we'll tell you what we would want to know about, and you can use it as a structure for your brief:
Products and services
Tell your marketing expert about your company – a bit of background on it, and which products or services you're providing. Talk about your current branding, if there is any, and your mission statement or vision for your company.
Cover in detail what you charge, and whether you have done any market research. It is important to convey an idea of the value and quality of your products and services.
Your budget
Your expert will need to know what you're prepared to spend. Although you might not be sure what things will cost, it is necessary to get an approximate idea of what your maximum spend would be.
It doesn't mean that activities will be designed to meet that, of course; it just gives the team an idea of what it's realistic to plan for.
Competition and inspiration
Give us some information on who your main competitors are, including what they're doing, what their USPs (unique selling propositions) are, and anything that you think they're doing particularly well. We'll want to see links and as many examples as is relevant.
If there are any brands out there that you admire, talk about them. What makes them successful? What is it about them that triggers your aspirations? It doesn't matter if they're in the same industry or not.
Output
Let us know about any activities you have in mind. For example, it web design you need the most? Optimasit are the web development experts in Marbella, so we are fully equipped to advise you on this subject.
Perhaps you're looking for regular articles, email campaigns, or printed literature? Have a think about all of the end products you're looking for, and list them in order of priority. The same goes for any activities you like the sound of, whether they seem relevant to your objectives or not.
Objectives
Consider what the point is. You know what you want to do, but do you know why? What do you think it will achieve? Conversions? Brand awareness? Data collection?
If you're planning to do something and your marketing expert knows there's a better way to go about it, this section will help us to determine that. Also, you should make a note of any deadlines you need to meet and why they exist.
Talk about how you intend to measure the success of your activities, and what you will consider success to be.
Audience
Who are you trying to engage? It is important to know your target demographic. Is it B2B marketing you need? Consider what use your products and services are to your audience. Let us know about any potential issues you have come across that are deterring purchases.
It can help to create a typical customer profile, or several profiles, describing the kind of people they are.
Practicalities
Your marketing expert will need to know how you wish to come across as a brand. What tone will you use when addressing your audience? Do you have a CTA (call to action) in mind? If there is anything that should be avoided, this should be noted well in advance of marketing activities.
Legal requirements should be considered and noted, as should any terms and conditions.
Now that your brief is prepared, you and your agency will both have a clearer idea of what needs to happen. At Optimasit, we always advise our clients on what will and won't work, and suggest revisions to their plans when we know it is necessary. We are also happy to come up with ideas and enhancements so that our clients have the best possible chance of success. The best way to find out if we're the team for you is to pick up the phone for a chat – any time.