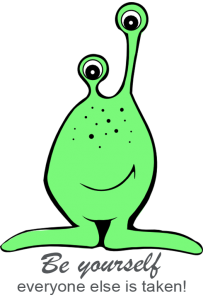 HOW REAL ARE YOU WHEN IT COMES TO BRANDING YOUR BUSINESS?
Does your profile stand out, will it make someone continue to interact with your posts?
There is a time for logos and corporate branding, but on your social media platforms think about keeping it real. People like to see who they are engaging with, put a face to the name, so to speak. Show the world you are a real human-being, someone that they can connect with.
If Google are trying to filter out the robots with the capache codes, to make sure they are connecting with real people they are on to something, so pay attention.
WHAT IS YOUR PURPOSE ON SOCIAL MEDIA?
Are you branding yourself or your business? You constantly need to look for potential customers. Social media platforms can load you with resources to generate leads.
BRANDING YOURSELF
Truly set yourself apart from your competition, this is a powerful tactic. Be the expert, communicate and demonstrate with authority your knowledge and experience in your subject area. This is how you make your opinions known, alongside this think about how you are going to pitch your opinions.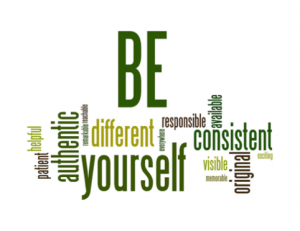 You are unique.
Be passionate. Showcase your personality.
Lead with your knowledge and share your vision.
Create your own opinion, with the insights of other leaders.
Let your fingers do the talking, write and share.
Over 1 billion names are Googled every day and when you are Googled make sure you are the person they want to do business with.
Make it your goal to feature on the first page of Google when someone types in your name.
AUTHENTIC INTERACTION
Use your own voice to define your brand, you know best how to interpret this. Your voice is how you deliver, your opinion. Your business is your 'baby', it is your passion, so communicate this passion and watch this reflect in the eyes of your clients.
It's about being yourself and giving people something to believe in. You will grow a strong business as they will regard you as the industry leader. Share your insight and create a following of others in your field, this will give your own audience something to come back for all the time. You will have created a more thorough user experience, let them interact with their voice.
ADD VALUE
Think of ways to stand out again, do you need to simplify the user experience, improve the design, or continue with your own personal development. You will add value for yourself and clients. The market moves quickly and to position yourself stay on top of what is current.
Use your mission statement and goals to set up your social media strategy. This will act as your guide for your content and objectives. You are ready to hit your target audience. Understanding yourself is the start point from where you begin.
ARE YOU PAYING ATTENTION?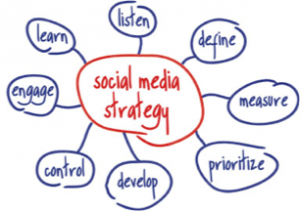 Social Media Strategy
Having your own business means you are having to wear many hats, make sure you are covering all the angles. In social media you have to respond to your clients, keep the conversation active and alive. Listening to them will help you build your plan and strategy, with this in place you have a clearer picture and are better positioned to achieve your goals.
Share common interests, take it away from what you do personally from time to time to build interactive relationships.
Take your brand to where the customers are, you may well select different platforms that best fits with your business model and brand. The more content you share across the platforms the more opportunity you have for engagement. This content should be led by what your customers are looking for and optimised effectively.
Each of these profiles is the foundation for your reputation, build your profile, create links and you will begin to rank in searches.
OptimaSys can help you with OPTIMIZATION SEO. Google can give you a starter guide to get you going.
What does STRATEGY mean?
"Strategy is the direction and scope of an organisation over the long-term: which achieves advantage for the organisation through its configuration of resources within a challenging environment, to meet the needs of markets and to fulfil stakeholder expectations".
So with your strategy you need to focus on DIRECTION, MARKET, ADVANTAGE, SKILLS, RESOURCES and ENVIRONMENT.
Once you have made your strategy plan the harder task is to implement it. Be consistent.
Try using social media tools like HootSuite to manage your accounts. You can schedule your posts and perhaps use an editorial Excel calendar or a Google Calendar.
Making smart shortcuts saves you the time and the stress and keeps everything in under control for you. Add buttons on your browser toolbar to see alerts, without having to leave your page.
Who is Competing in Your Market?
Don't forget your competition, understand how to sell yourself above them by creating your own unique selling point. Differentiate yourself and fit the needs of your client, by fulfilling them with what best suits your abilities. Be the benefit, the answer and the solution to their needs and problems.
So game on tangible and intangible, don't confuse your audience and potential clients with who you really are. You are your very own CEO.