OptimaSit.com is seeking to expand its dynamic team based in Marbella centre. If you are a dynamic, hands-on, driven by success, A-type & good with technology, keep reading…we might just Need You!
We are a dynamic IT and Marketing firm based in Marbella who are searching for SEO specialists, and creative Digital Marketers. Our team is a mix of tech savvy, strategic and creatives whos aim is to get the job done for our vast client base. We are searching for new team members to join our lucrative team.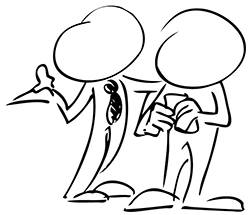 We are also welcoming interns to join our team who would like to add industry experience to their marketing & media skills, whilst learning more about online marketing, graphic design, web development or content creation. We provide the perfect opportunity for you to grow and nurture your existing talents. Everything in our Marbella based office is hands on.
Experience is a beneficial asset; however, we will be providing adequate training for the following profiles.
Candidates – SEO Profile:
– Organised
– Perform SEO audits, both on-page and off-page, including rankings and content
– Keyword research with an underpinning knowledge of a variety of online resources and software
– Create and present detailed updates to the SEO/Digital Marketing Manager
– Understand web analytic
– Google AdWords research and optimisation
Candidates – Social Media Profile:
– Creating client profiles across the social media channels
– Research and scheduled postings for clients
– Understanding of current trends
– Blog writing
– Niche marketing research
Candidates – Digital Marketing Profile:
– Creative
– Think 'outside the box'
– Proficient writing skills in English
– Direct contact with clients
– Reporting to Digital Marketing Manager
– Creating and preparing content marketing calendar
Working collaboratively with the teams you will be allocated hours for each and will report to both clients and managers within the office.
Additional Assets:
– Multiple Languages (Russian, Spanish, English…)
– Good understanding of Moz, SEMrush, Bing Ads Facebook Ads etc
– Current knowledge and continuation of growing trends within the search engines, an in-depth understanding of Google´s penalties and webmaster tools
– Google Local Business and Google+
– Adobe Creative Suite, photography and video skills