Coastal real estate targeting mainly foreigners or nationals with their primary residence at a significant distance, is changing dramatically now that Spain has come out of recession. Opportunists all around are opening agencies as they seem to popup as mushrooms…yet the market is expanding, the sales pie is to be shared with many more players.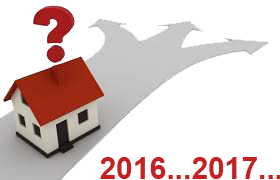 Having successfully implemented marketing strategies for real estate businesses for 7 years, we clearly see where this market is going and what it'll take to win against the ever growing competition. Therefore the path is clear and can we confidently say that these are the 5 main elements that will determine who will survive and win:
1. More own listings and less sharing without controlling with whom and how they commercialise your properties.
2. Unique content on your website for your own listings as for those of other agencies. This refers EVERY element of your website including property titles, descriptions and META data.
3. Invest in online marketing: according to a Gartner study, the most successful businesses reinvest 11% of their gross income yearly back into marketing & sales. A large portion goes into digital marketing.
4. Promote New Construction Projects as many buyers want new. You need a way to manage and commercialise these as "projects" and not as "individual properties".
5. A system to manage both your online and offline business, where you have the right tools to create the original content on own properties as well as those of others and of construction projects, manage all leads from web and elsewhere in a central location, integrate with calendars, and if applicable, manage short term rentals with online bookings etc in that same environment.
With the right strategy of investment, the appropriate and newest tools, and the expert advice of professionals with a proven track record, you will win even in this highly saturated market.
The most successful companies already apply this formula and they are the ones taking the largest parts of the pie. Survival of the fittest & smartest will determine who will be around tomorrow and who will close their doors.
One of the frequent comments we hear by start-up agencies is that they'll start investing in marketing once they make some sales…unfortunately this vicious circle is extremely unlikely to be broken as each player in this market has the same opportunity to show their presence in front of the potential clients: the internet.
High potential revenues attracts opportunists yet not all have the business weight to follow through, especially lack the necessary funding to first invest to achieve the returns.
There are property systems where there are quite some agencies who shouldn't be there, and often they are burning the commercialisation reputation of other well-established agencies by (sometimes even illegally) promoting the same properties over and over again. This also hurts the listing agency's online presence as all get penalised for duplication of content…including the lister.
We propose to have a free consultation with our team to see how you can make that difference and be part of the winning companies who will survive and be there for many years to come.

[/et_pb_text][/et_pb_column][/et_pb_row][et_pb_row][et_pb_column type="4_4″][et_pb_blurb admin_label="Blurb" title="Meet the King of CRM for Real Estate" url="https://optima-crm.com" url_new_window="on" use_icon="off" icon_color="#7EBEC5″ use_circle="off" circle_color="#7EBEC5″ use_circle_border="off" circle_border_color="#7EBEC5″ image="http://optimasit.com/wp-content/uploads/2015/02/image-10.jpg" alt="crm for real estate" icon_placement="top" animation="top" background_layout="light" text_orientation="left" use_icon_font_size="off" body_line_height="2em" use_border_color="off" border_color="#ffffff" border_style="solid" /][/et_pb_column][/et_pb_row][/et_pb_section][et_pb_section][et_pb_row][et_pb_column type="2_3″][/et_pb_column][et_pb_column type="1_3″][/et_pb_column][/et_pb_row][et_pb_row make_fullwidth="off" use_custom_width="off" width_unit="on" use_custom_gutter="off" padding_mobile="off" allow_player_pause="off" parallax="off" parallax_method="off" make_equal="off"][et_pb_column type="4_4″][/et_pb_column][/et_pb_row][/et_pb_section]