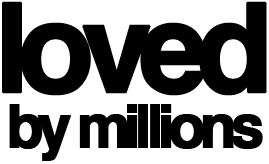 Features of AngularJS:
Fast and instinctive: It's extremely easy for getting started on the AngularJS with its many tools and options. It also has a complete tutorial for the developers or beginners which help to make a same web application in very less minutes. The sites built are extremely fast.
Comprehensive in nature: AngularJS is written with keeping the test ability in mind, which offers the developer the chance for finding out the bugs before users do. AngularJS can do all of the deep lifting on the customer while giving a rich as well as fast navigation experience for the end user.
High quality: It's significant to remember that hobbyists make most frameworks, while AngularJS is developed by expert engineers who help developers with the learning process while giving the answer to their questions in a quick manner.
Furthermore, there are definite features that set AngularJS aside from its competitors. Like the skill for building new features, offering full support across each phase. As the community grows fast, the system becomes larger as well as stronger, and this benefits the libraries that work with the framework.
AngularJS 2 for the fastest websites
Web technologies are evolving at a very high speed and since your web presence is for most the essential way for new customers to find and connect with you. Businesses that keep up with the new technologies, fastest and most attractive ones, tend to be the ones deriving the greatest benefits from their web presence.
AngularJS 2 is one of these innovative yet highly adopted technologies around the world, where some very known and successful business depend upon, to name a few:
Amazon
Vevo
Paypal
Netflix
HBO
Also our own innovative solution for Real Estate, Optima-CRM for Real Estate, is running on the AngularJS 2 technology, giving it a great advantage over competitors and a great user experience for its many real estate businesses using it.
AngularJS is an agile platform that when applied to websites it brings its main characteristics and advantages to the desktops, tablets and smartphones of users. It's not for no reason that Google, who made and developer AngularJS, is the big backer of AngularJS and one of the great advantages being navigation speed (virtually zero latency for navigating) is surely an element of it. As loading and navigation speed of a website is an important parameter, this is where most companies are won for rebuilding their sites into this great technology.
It's a perfect technology also for your SEO efforts (another Google perk) and one that allows the websites to be easily maintained.
Most possibly your search engine, payroll, apparel line, bank, video space-agency, streaming service, automakers and airline have all stake on AngularJS.
The future of AngularJS
Thanks to the many features, AngularJS has become the main choice for web and software developers in a very short time. It's the fastest growing Javascript framework that provides the resources for making the highly professional websites.
It's fast becoming the most used framework, and many popular websites are trusting AngularJS expansion companies for making professional, simple to use and instinctive websites. The number of websites making use of AngularJS is progressively growing; further more, it's the number one technology used by high traffic websites.
Who can benefit from this innovative technology
Any company needing a solid software solution with fast growing database;
Any real estate business, especially in combination with Optima-CRM for Real Estate;
Websites that need to benefit for SEO of its super fast navigation;
Companies who realise the importance of having an innovative website.