Business 1st is one of the leading business networks on the Costa del Sol.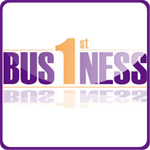 OptimaSit's strategic roll-out of its new low-cost product hits the market enabling companies and associations to enter the mobile market with a technology that's first in its class, in line with all requirements by the demanding industry analysts and Google, yet at a very affordable investment cost.
Crisp design, easy of use and navigation, interactive and relevant content, and a comprehensive representation of the organisation stand central in the SmartSite solution.
While OptimaSit continues adding new standard functions and features to an already feature-rich Web App, Business 1st benefits from live News and Events updates. It integrates the Analytics function to track user behaviours, email form for fast contacting its organisation, and a comprehensive list of all its business members with their contact information.
Go and visit Business 1st from your smartphone: business1st.es
Do you want to see how such a solution could work for your organisation? Don't hesitate to contact us today.