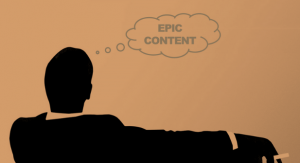 Content marketing is here to stay, that much is obvious. The world online as omnipresent as the world around us, and some people even seem to spend more time online than they do off it, for this reason you need best online marketing in Marbella.
If you have a business, there is more call than ever to create exceptional content for your brand, simply due the ever-increasing amounts of competition online. Buyers have so much choice these days that they take a lot more convincing than ever before.
Creating relationships with your customers is key, and the way to do this is by capturing their interest. You need to be giving them something more than just the end product, which means engaging them and giving them useful information, as well as creating some intrigue where possible and for this needs marbella online marketing.
A whopping 76% of marketers will be creating new content this year, so it pays to be 'keeping up with the Joneses' in this regard. 2 million blog posts are written every day, so short articles about your company just won't cut the mustard.
Here are four considerations that will undoubtedly get you much more interest than using generic marketing tactics, given that competition is driving people to get to more creative by the day:
Influential people can spread your content
'Influencers' are people that have some power within your industry. They are able to reach your target audience more easily than you, having established interest already. You can write a blog post and ask them to share it for you.
If your content is interesting enough and will benefit their online community, they are likely to help. Finding people who have written similar – and popular – articles online is a good way of doing this.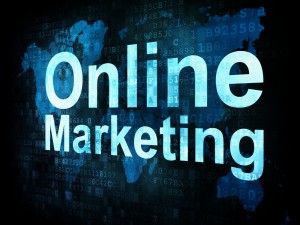 Sharing is caring (for your profits)
Pull out all the stops to acquire new subscribers, blog comments, content shares, etc. This leads to sales. To engage people – both on your list and potential customers – you can ask them to complete a short survey for market research purposes, at the same time as showcasing your relevant content to them.
Don't forget to ask them to share it, and sometimes it helps to incentivise with a small discount or freebie (perhaps an Ebook).
Your content translates across many forms of media
There is such a thing as 'repurposing' content, which means to take something you have already written and translate it into another medium; for example, you can take a blog post and turn it into a video, slideshare or podcast quite simply. Hey presto, a new piece of content for your site.
Not only is this a sensible tactic for busy people, it keeps your content looking varied and therefore more engaging. Another benefit of this option is that you have a wider reach via different websites, such as Youtube, Soundcloud or Slideshare. This can increase your reach exponentially.
Relevant imagery is king
Imagery is everything – a picture is often far more engaging initially than blocks of text, and can encourage viewers to read on. The images need to be relevant – always – as this will get you a stunning 94% more views than content with irrelevant, uninteresting or non-existent imagery.
No need to go overboard, but the general rule of thumb is an image every 75 – 100 words. People are twice as likely to share it if you do this.  There are many stock sites with great images, some of which are even free, so you won't need to hire photographers or take your own if that's not an option.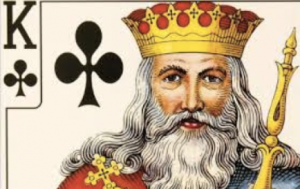 If it is the case that you don't know where to start when it comes to creating great content, Optimasit does the best online marketing in marbella and we are ready and willing to help. Our established and innovative marketers have skills fit for any industry; we know that we can make your content interesting, and we have plenty more ideas (including all-in-one marketing solutions) that you may be unaware of that will get you the right kind of attention from your target audience. We'll be waiting for your call.